Psyche Inspired – Silver Class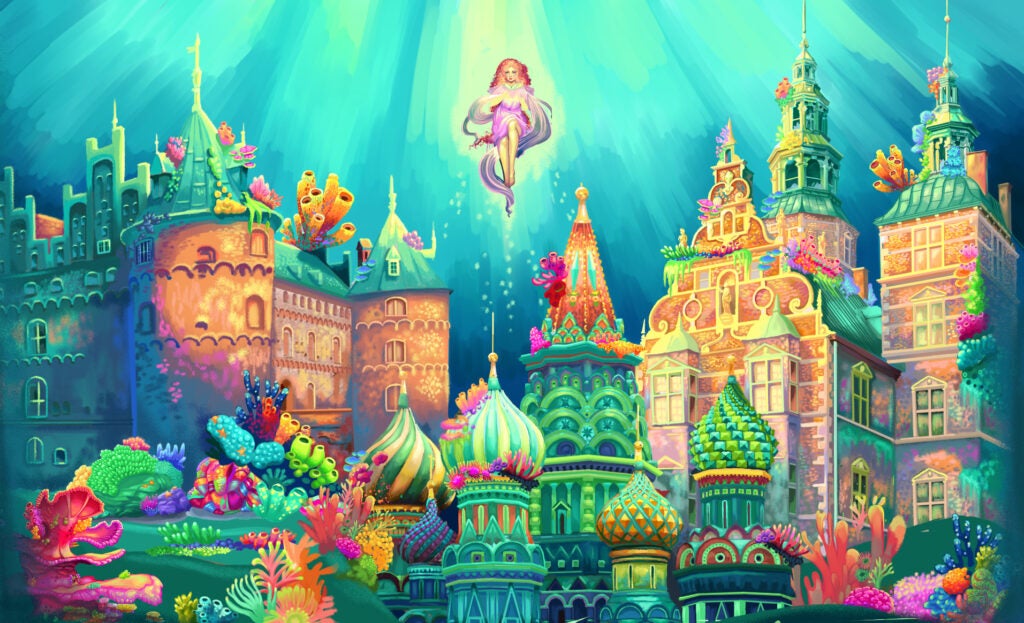 The Heart of it all
Major: Animation; Human Biology
Genre/Medium: Digital; Clip Studio Paint
About the work: This piece is an extension of my previous project, demonstrating how life's origin in the seas has come full circle as humans explore outer space to learn details of our own planet's beginnings. Throughout this internship, I've been fascinated with the larger implications that the Psyche asteroid can have for the formation of our solar system, and particularly the formation of our own planet's core. As we as a species begin to explore the further reaches of the solar system more and more, it feels fitting that our discoveries will often lead us back to our own origins, studying the formation of the core that was the source of energy for the first life on earth.
Psyche Inspired Overview
Psyche Inspired is a program that brings undergraduate students from any discipline or major together to share the excitement, innovation, and scientific and engineering content of NASA's Psyche mission with the public in new ways through artistic and creative works. These works are posted in the gallery above and highlighted on Twitter, Facebook, and Instagram. View the full-resolution images in the image gallery. ASU undergraduate Kaxandra Nessi is the student manager of Psyche Inspired. Brooke Owen was the former student manager from 2017-2019. This year's Psyche Inspired cohort is known as the Silver Class.
Read a feature about Psyche Inspired in Eos.
Psyche Inspired was piloted at ASU during the 2017-2018 academic year. The following academic year, Psyche Inspired expanded nationally! The works from each Psyche Inspired cohort are collected in individual downloadable books that tell the story of Psyche through musical scores, sculptures, painting, 3-D models, photography, acrylic art, needlepoint, stop-motion films, mixed media, and more.
Click here to view all the Psyche Inspired books
Take a look at our map that shows how the Psyche Inspired program has grown over the years!