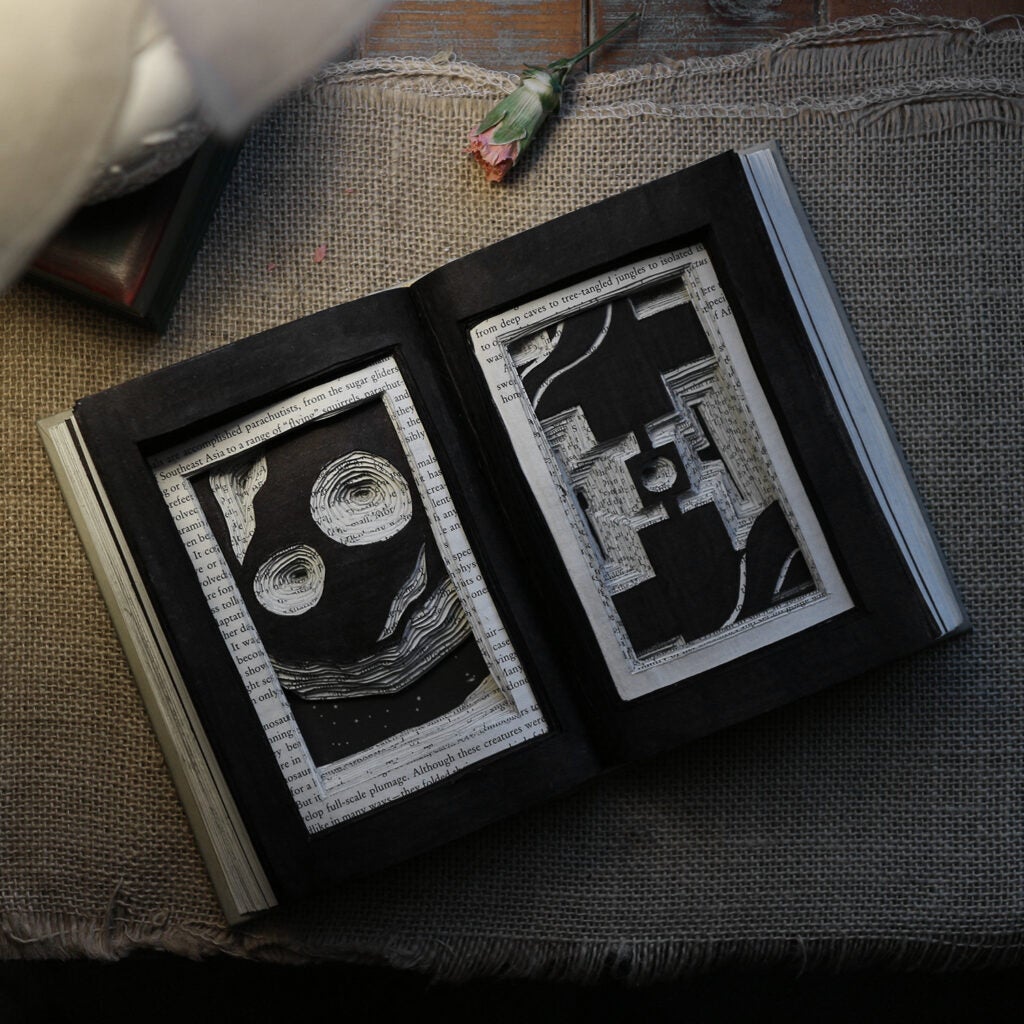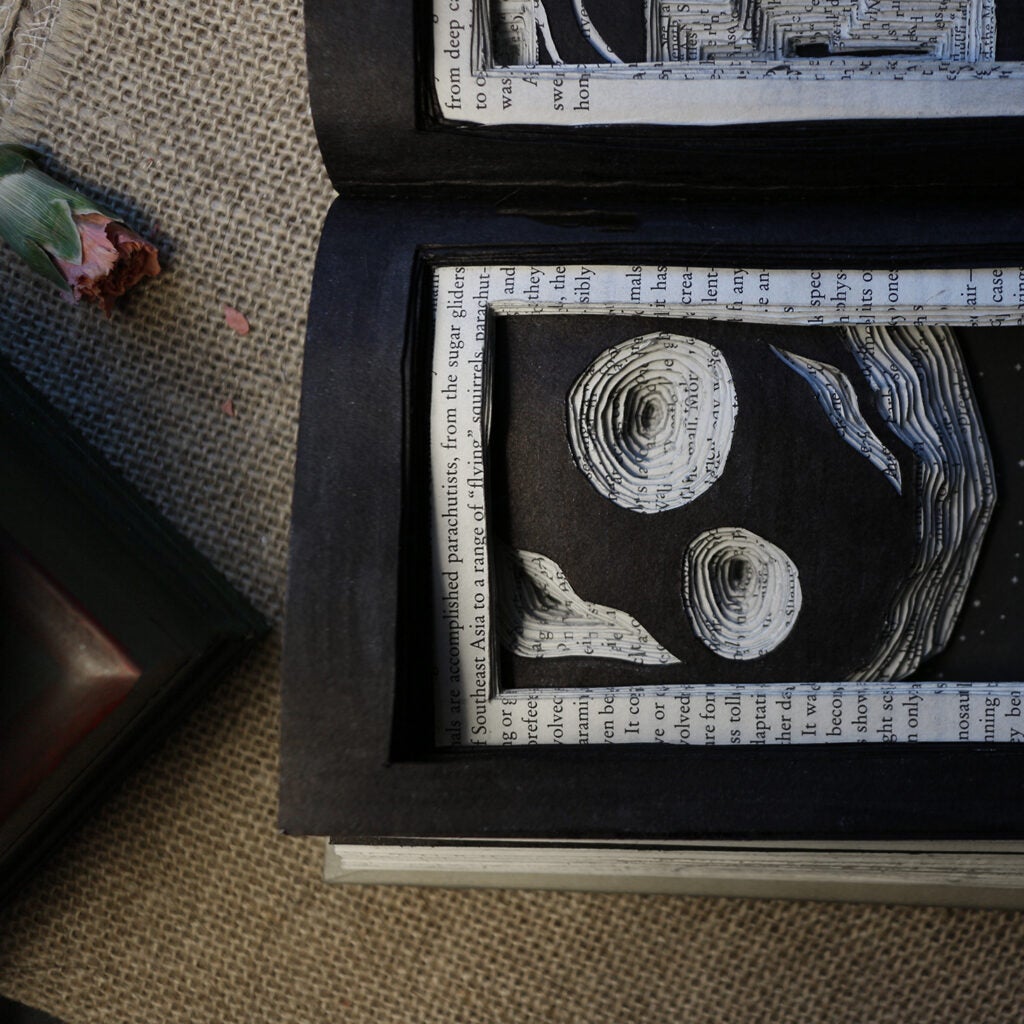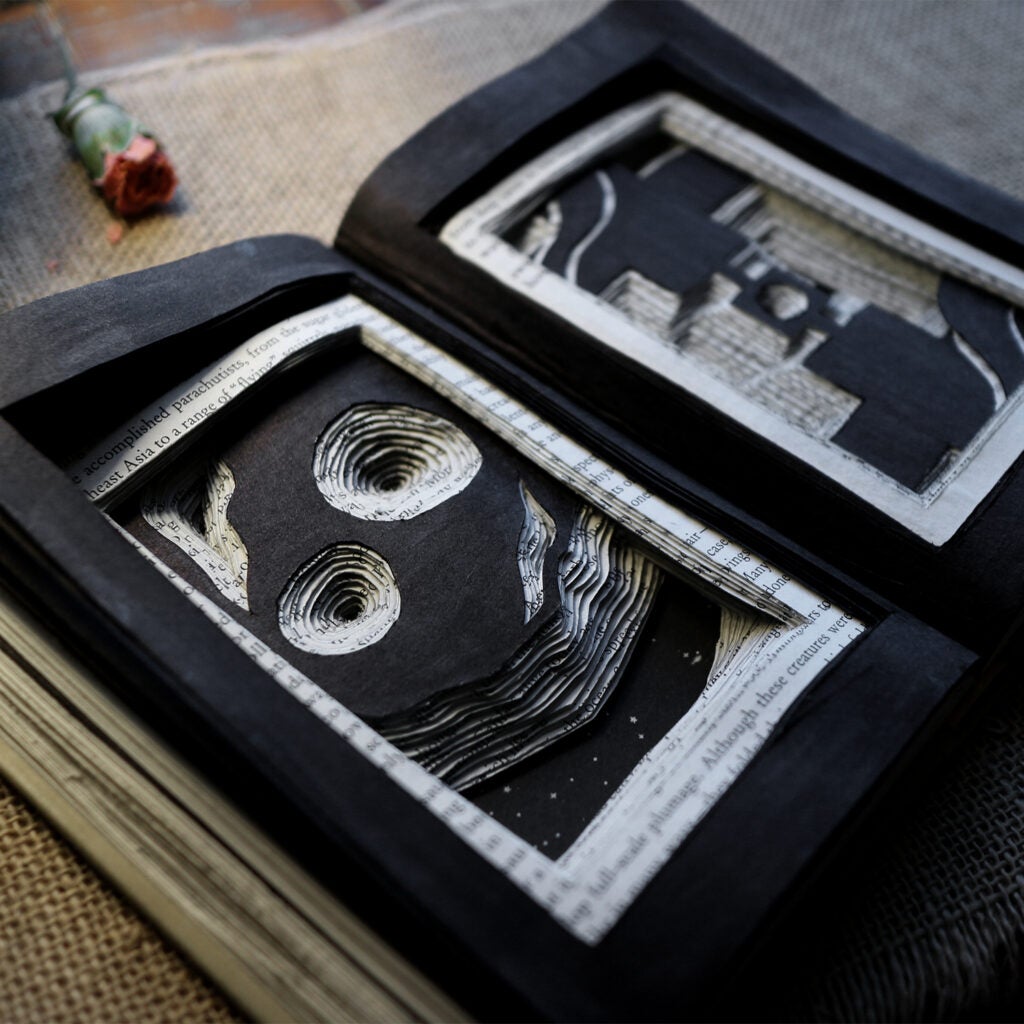 The Pages of Psyche
Major: Graphic Information Technology (UX)
Genre/Medium: Book Art, Book, Glue, Exacto Knife, Marker
About the work: For this third project, I wanted to create something familiar and grounded almost like comfort. The power of words and the depth of a book reaches far into the pool of our knowledge and emotions. At first, I was hoping to use Psyche documents and research papers to create art. Not only did I find it difficult to bind printer paper, but it did not visually portray the emotion I wished for.
Within the pages of books, we discover more of the world, and therefore, ourselves. We imagine amazing environments, characters, and stories in fiction and recall history and iconic figures in non-fiction. Our hopes, dreams, and potential are within the pages of books, and so I wanted to honor Psyche by putting it in one. The book I chose is called "The (Very) Short History of Life on Earth" by Henry Gee. This is the book I decided on because, with the information gathered from Psyche, it will fill in gaps in the history of Earth.
On the left side, Psyche is represented by it's two main craters carved within the layered pages. On the right side, the satellite is represented and outlined with cascading pages to the back of the book.