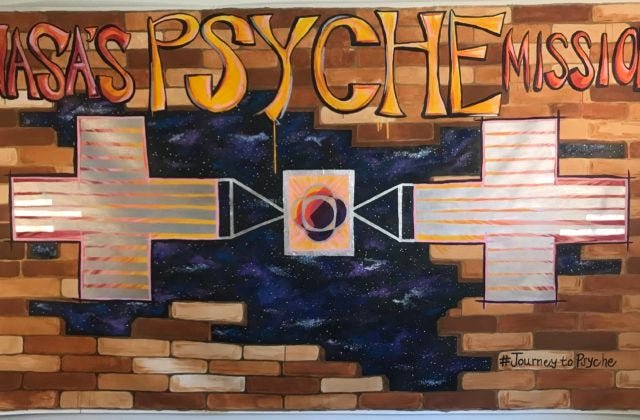 Psyche Inspired Showcase – Iron Class
the 2nd annual NASA Psyche Inspired Showcase took place on April 4, 2019!
About Psyche Inspired
This exhibit features works created by the 2018-2019 NASA Psyche Inspired participants, known as the Iron Class. Psyche Inspired is a program that brings undergraduate students from any discipline or major together to share the excitement, innovation, and scientific and engineering content of NASA's Psyche mission with the public in new ways through artistic and creative works.
Sneak peek of the artworks
Scroll down for a sample of works from this year's Psyche Inspired interns. Click on the interns' names below to view all their works.
ARtifacts: A Behind-the-Scenes App
Creating art is a process. Often it starts with a sketch, a few notes, or some trial runs. Get a behind-the-scenes look at this process for each intern with ARtifacts, a new app being developed by five ASU undergraduates working on a Psyche capstone project.
Download the beta version of the app for Android

Once you have the app (be patient while it loads), hover over each card next to the artworks to view related content in augmented reality!
Have feedback for the student developers? Please use our contact form.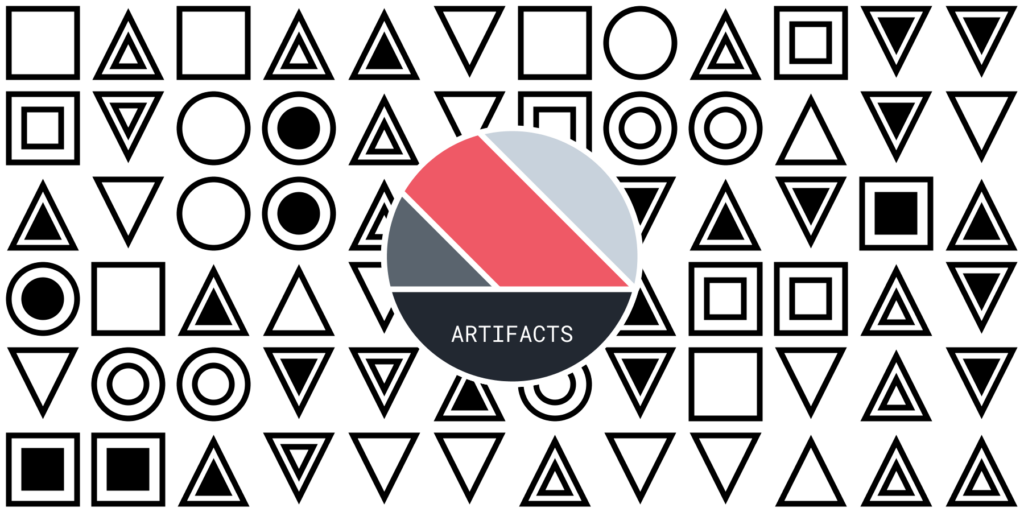 Breaking Barriers