Psyche Inspired: Ryan Powell
Institution: Albion College
Major: Music
Psyche Inspired Class: 2018-2019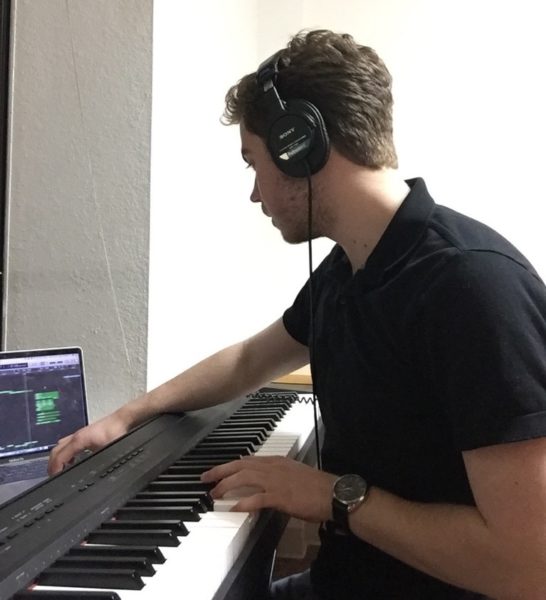 Journey to Psyche – A 3D Experience
Ryan Powell
Major: music
Genre/Medium: music/sound
About the work: For this piece, I did some experimenting with 3D sound, or binaural sound. This is something that I've been interested in for a long time and was able to implement in this piece. I wanted to combine music and the 3D sound aspect to tell a sort of story on the way to the asteroid that uses sound bites from previous NASA missions, showing how far we've come leading up to the Psyche mission. In essence, it's like a film score with 3D sound elements. I had a blast doing it, and I got some help from an actress friend of mine, Katrina Dykstra, who played the little fairy you'll hear about halfway through. All that said, grab a pair of over-ear headphones, find a quiet room, sit back, close your eyes, and be taken on the journey!
An Asteroid Named Psyche
Ryan Powell
Major: music
Genre/Medium: composition
About the work: An Asteroid Named Psyche is a children's song that I wrote, which follows the asteroid's story. I wanted the song to be both educational and exciting for kids, so I brought the Psyche asteroid to life and created a story that could have a nice little moral while also staying on target scientifically. I aimed for the melody to be catchy, a characteristic that was aided by repetition and structure. The vocals and guitar were recorded by my friend Amelia Murray, a New York City based singer-songwriter, who did an amazing job of giving the tune a character. Along with the recording, I created a lead sheet and a lyric sheet, both of which will be shared with various schools for any choirs that would be interested in learning the song and learning about the mission.