Psyche Inspired: Daniel Zepeda-Cuba

Institution: Rochester Institute of Technology
Major: New Media Design
Psyche Inspired Class: 2020-2021
Psyche Logo Lightbox
Daniel Zepeda-Cuba
Major: New Media Design
Genre/Medium: Laser Cut Paper
About the work: For my project, I decided to create a laser-cut paper lightbox of the Psyche logo. My intention with this project was to present the logo in a unique and interesting way. I took the original design and colors of the Psyche logo and divided every shade of the gradient into a separate layer and formatted it for laser cutting. In order to capture the differences in the logo's colors from the dark purple to the bright orange, I needed to make the darker colors further away from the light via more layers of paper, and I needed to make the lighter colors closer to the light with thin layers of paper.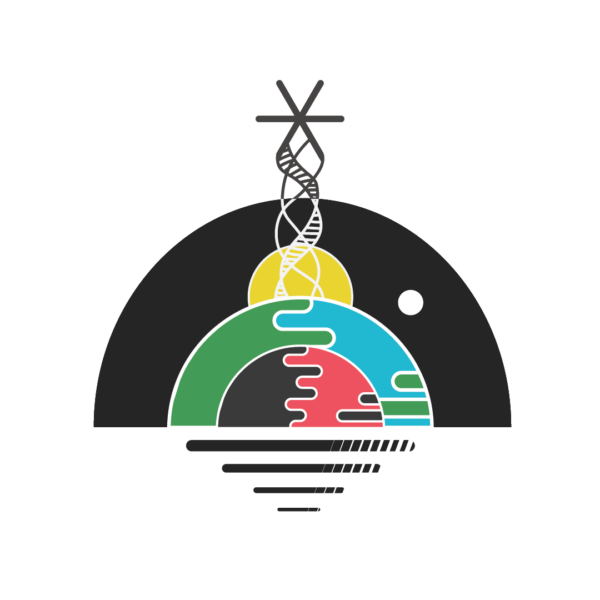 Origin
Daniel Zepeda-Cuba
Major: New Media Design
Genre/Medium: digital
About the work: This minimal design was created with the idea of expanding upon the symbols created by astronomers for the first few discovered asteroids. (16) Psyche's symbol was a semicircle with a star above. My idea was to add to the logo to create a piece exploring the origins of Earth, and the shared foundation our planetary core may have with Psyche. At the center of Earth – the core – and at the surface of our planet, strands reach out to the stars, grasping for a better understanding of the structure of our own world.
Psyche Vintage Travel Poster
Daniel Zepeda-Cuba
Major: New Media Design
Genre/Medium: digital animation
About the work: This piece is a vintage travel poster for (16) Psyche. The intent was to make the poster feel aged with vintage style graphics and colors in order to allude to the fact that Psyche is a planetary core formed long ago. I wanted the asteroid to be the main focus of the poster, but I still wanted to add the fact that we are well on our way to visiting the asteroid by including the spacecraft hovering close by. I then chose to animate the poster to add a feeling that all the elements within were floating in space and create this surreal feeling of seeing the poster in motion. The concept originally began as a postcard, but I later transitioned the idea into a larger poster to better capture the scale of the asteroid.