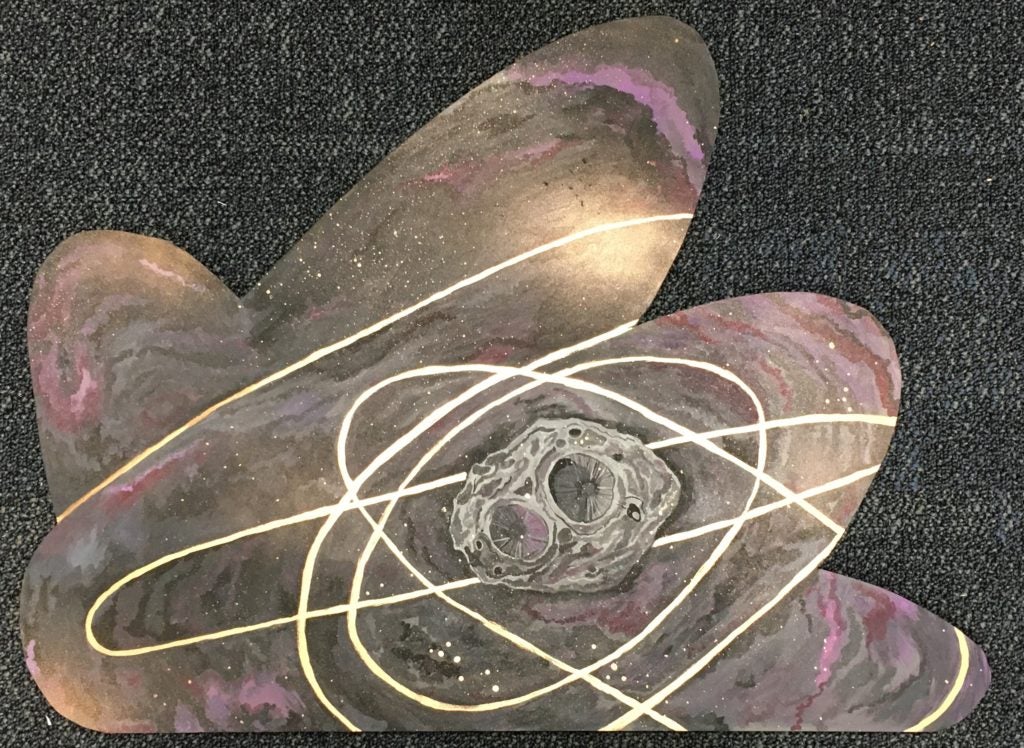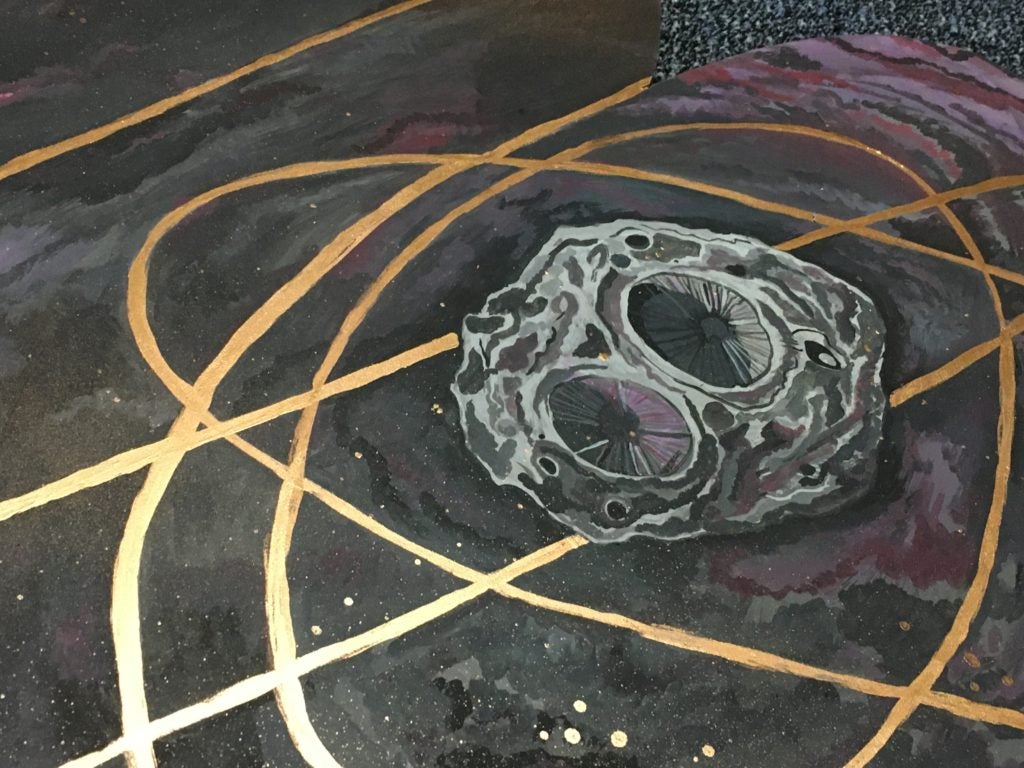 Trajectory: Ready, Set, Go.
Julia Greteman
Major: Biochemistry and molecular biology, visual art
Genre/Medium: MDF board, acrylic, spray paint
About the work: A shaped canvas highlights the trajectory lines framing Psyche. For this project, Julia wanted to highlight the asteroid itself and show the Psyche orbiter dancing with the space object itself. Black, purple and pink hazed clouds were painted with rosy golds laid over areas to create visual interest.