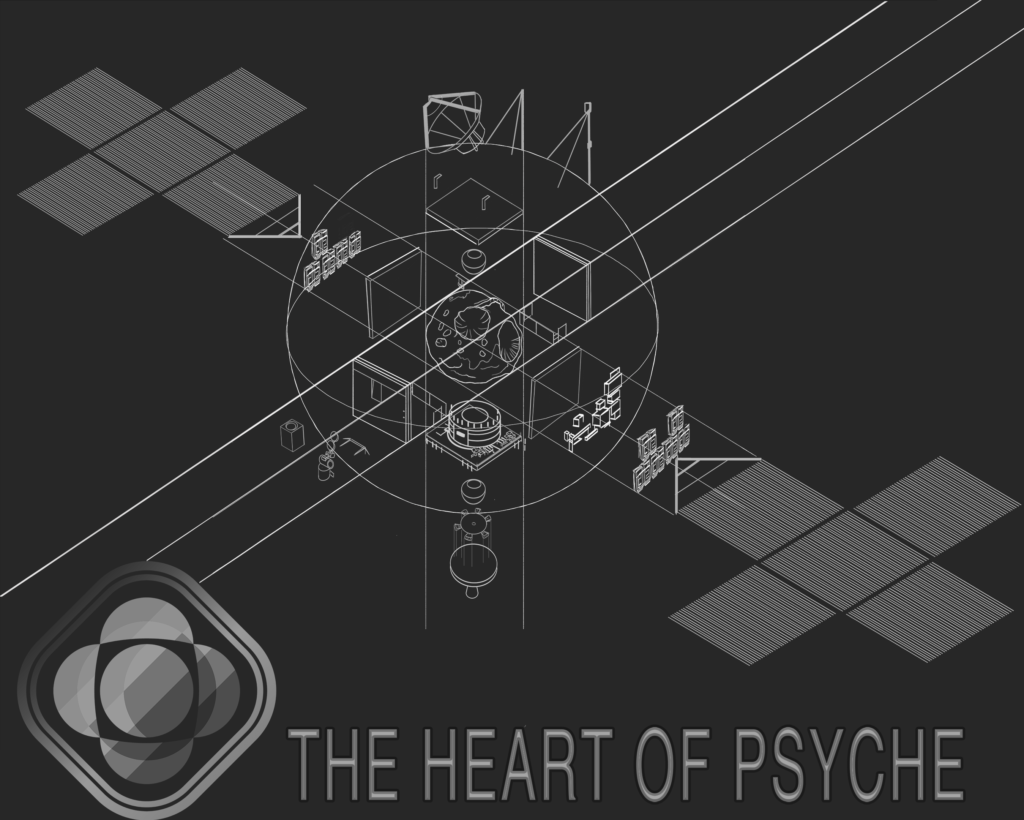 The Heart of Psyche
Artist: Chris Vasquez
Date: November 29, 2017
Major: drawing
Genre/Medium: illustration in Photoshop
About the work: For this project I created an illustration depicting both Psyche the asteroid and Psyche the spacecraft. I drew the latter as an exploded diagram, with all the pieces orbiting/surrounding the asteroid as if it were the heart of the spacecraft. I intend to portray the importance and reason for the mission at a glance while also acknowledging the complexity of work being put in by all involved parties.
Learn about Psyche Inspired.