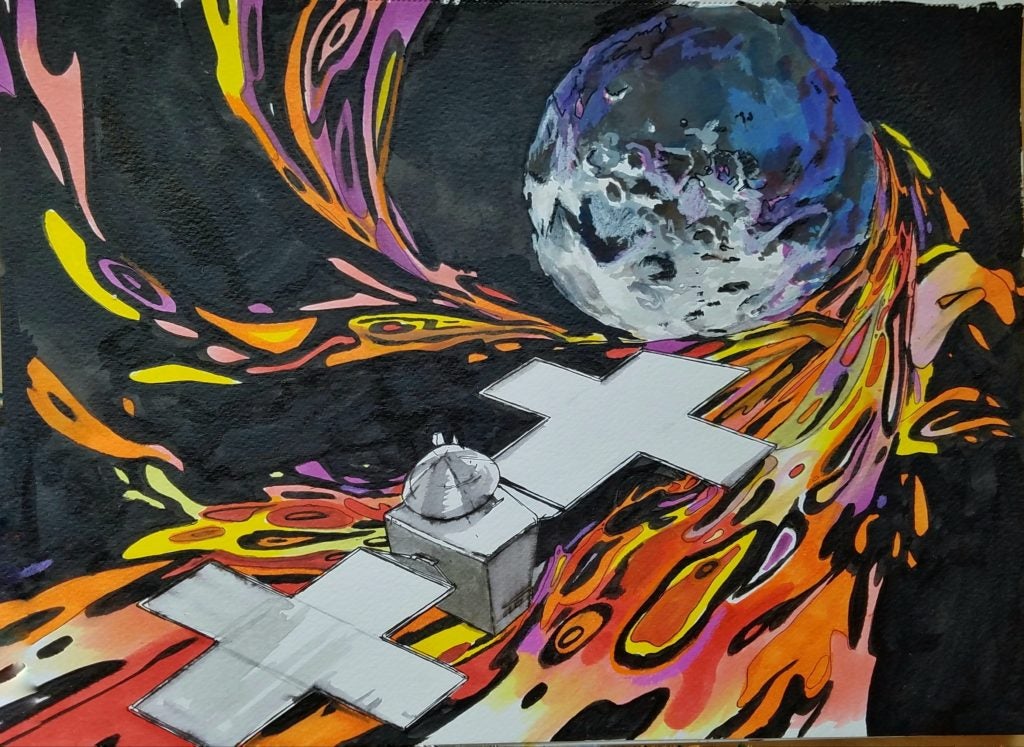 Surreal Psyche
Artist: Sofia Garcia
Date: December 14, 2017
Major: painting
Genre/Medium: painting
About the work: This work is inspired by the colors of the Psyche mission badge and the overall journey of the Psyche mission. This reflects all the people who have put in the time to push for the future of this mission.
Learn about Psyche Inspired.