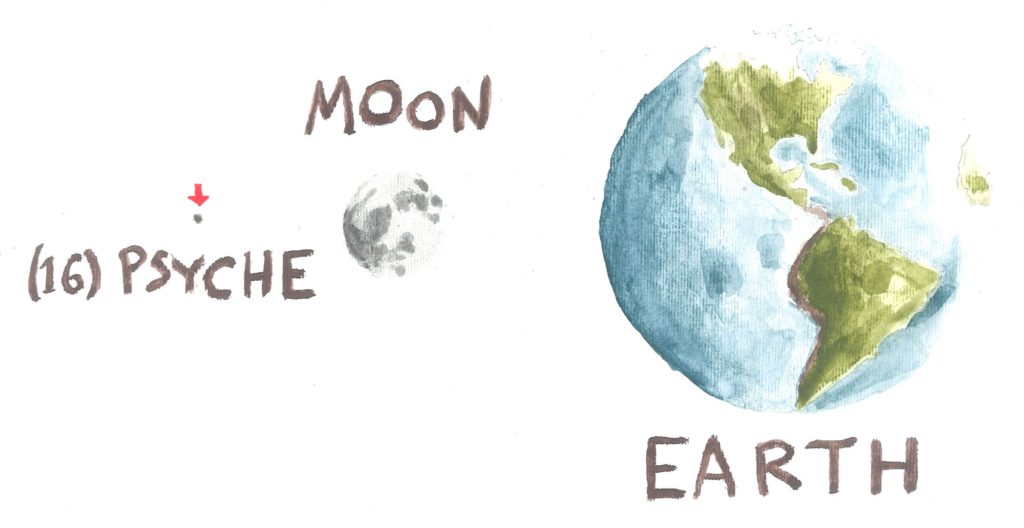 Psyche to Scale
Artist: Morgan Baerwaldt
Date: April 22, 2018
Major: electrical engineering
Genre/Medium: watercolor
About the work: This piece compares the sizes of (16) Psyche to Earth and the Moon. If the Earth were the size of a small grapefruit, Psyche would be the size of a poppy seed. That's food for thought!
Learn about Psyche Inspired.