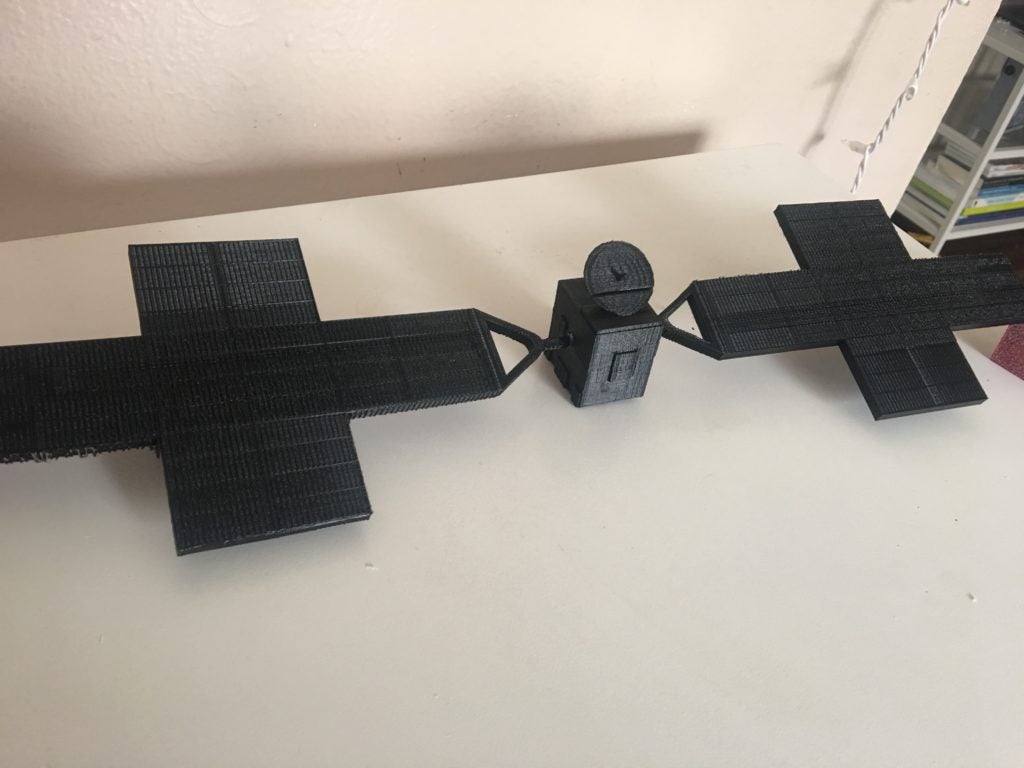 Psyche Spacecraft 3D Model
Anne Norenberg

Date: December 6, 2017

Major: digital culture (design)

Genre/Medium: 3D design and printing

About the work: For my first Project, I created a 3D model and 3D-printed model of the Psyche spacecraft using AutoDesk Fusion 360. I constructed the model in three different parts so that it is a buildable model. I printed the Psyche spacecraft on a Makerbot 3rd Generation printer and the material is PLA plastic. The model of the spacecraft is to scale and includes the body of the spacecraft and the two solar panels.
Learn about Psyche Inspired.
Download and print the file from Thingiverse.