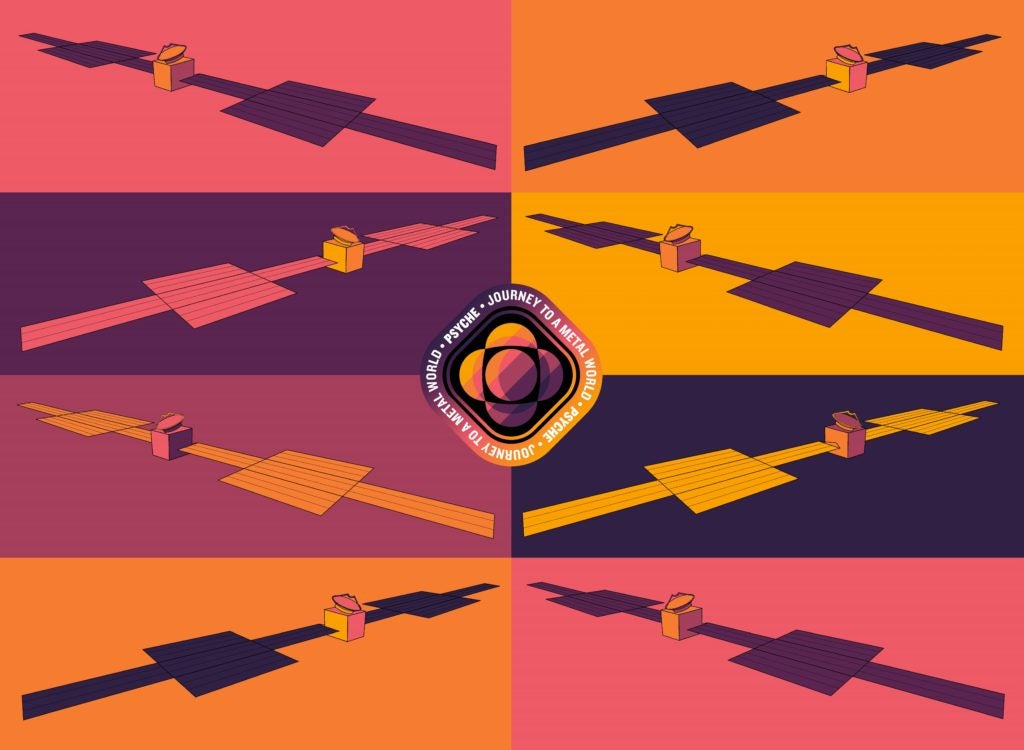 Psyche Pop
Artist: Morgan Baerwaldt
Date: November 21, 2017
Major: electrical engineering
Genre/Medium: digital drawing
About the work: I created an 8-panel Warhol/pop art-inspired drawing of Psyche in orbit. The image features a repeated image of the spacecraft drawn with a bright, limited color palette. I used Inkscape to draw a very basic vector outline of the Psyche spacecraft and played around with using the Psyche color palette.
Learn about Psyche Inspired.