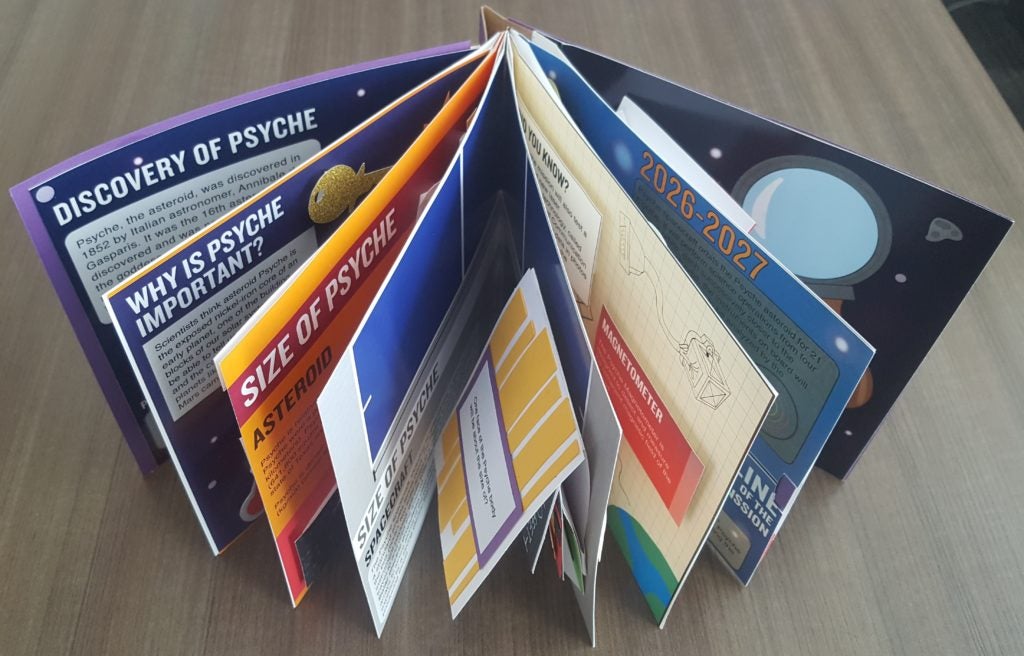 Psyche Pop-Up Book
Nikka Bacalzo and Anne Norenberg

Date: March 23, 2018

Major: graphic design (Nikka); digital culture (Anne)

Genre/Medium: paper art and graphics

About the work: This informative book was a collaboration between Nikka Bacalzo and Annie Norenberg. Annie designed the pages of the book and Nikka elevated the pictures with foam core as well as added the pull-tabs and pop-ups
with cardstock, cut with an X-Acto. The book outlines a little history of Psyche, its instruments, the launch date and the purpose of the mission. Dimensions are ~8″ x 7″. View all the pages.
Learn about Psyche Inspired.