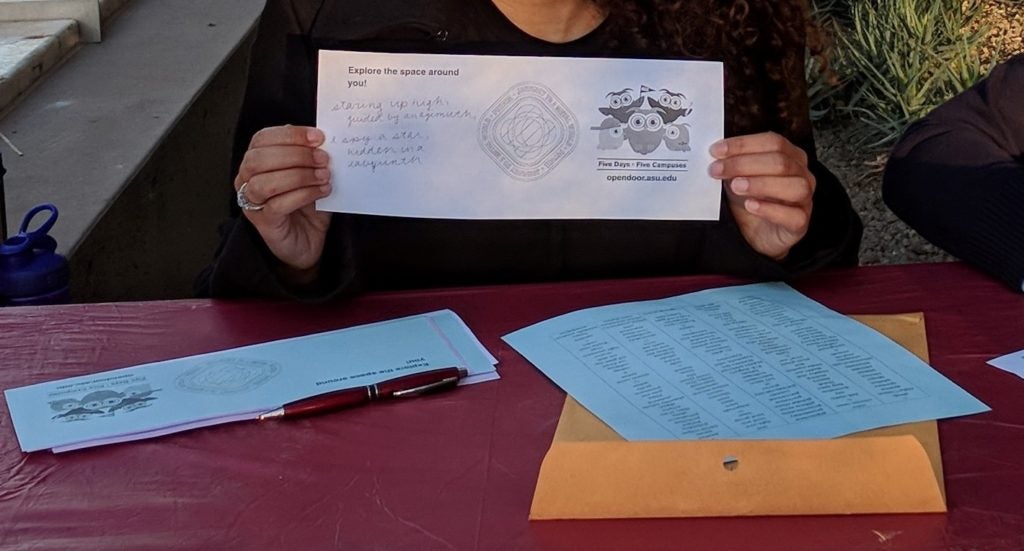 Psyche Poems
Kari Sanford

Date: March 6, 2018

Major: engineering management

Genre/Medium: poetry

About the work: For the ASU Open Door public event on February 24, I wrote approximately 30 personalized poems, with space words chosen by the participants. These half-sheets also have a link to the Psyche website, coupled with coloring images of the Psyche Logo and an artist's rendition of the asteroid.
My favorite poem I wrote that day was:
Staring up high, guided by an azimuth,
I spy a star hidden in a labyrinth.
Learn about Psyche Inspired.