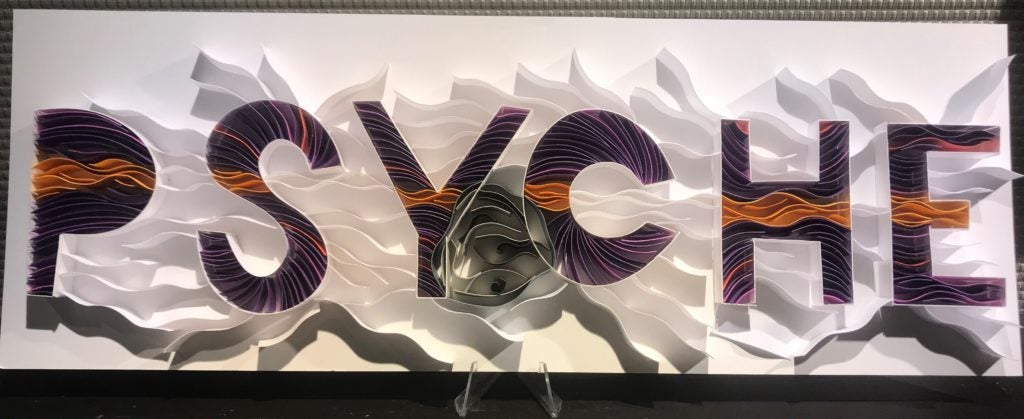 Psyche Paper Quilling
Nikka Bacalzo

Date: January 31, 2018

Major: graphic design

Genre/Medium: paper quilling

About the work: I outlined the word Psyche with white cardstock and chose colors similar to the Psyche logo to
fill in the letters. I chose to run the yellow colors through the middle of each letter, and surround the letters with white wavy pieces to create more movement, since Psyche will be orbiting! I also included Psyche the asteroid in between the "Y" and "C" as a focal point. Dimensions: 17″ x 6″.
Learn about Psyche Inspired.