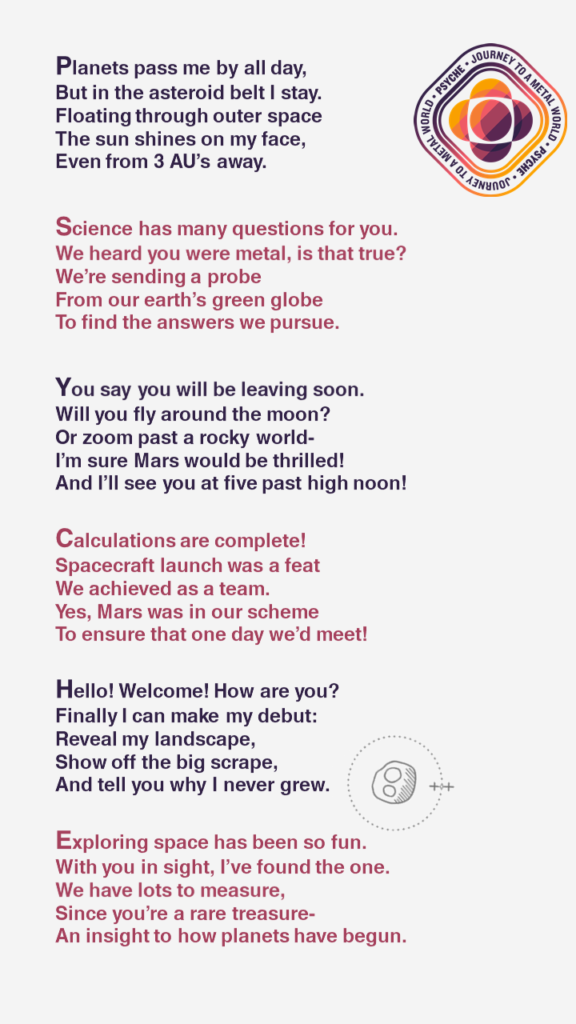 Psyche Limericks
Artist: Kari Sanford
Date: May 14, 2018
Major: engineering management
Genre/Medium: limericks
About the work: I wrote a series of limericks. Each poem's first letter spells out "Psyche." The limericks alternate in perspective of the asteroid and spacecraft as they chat with each other. Since limericks are short, quirky, and silly in nature, I tried to give each of the Psyche's that personality through poetic dialogue.
Learn about Psyche Inspired.
Download the limericks as a PDF