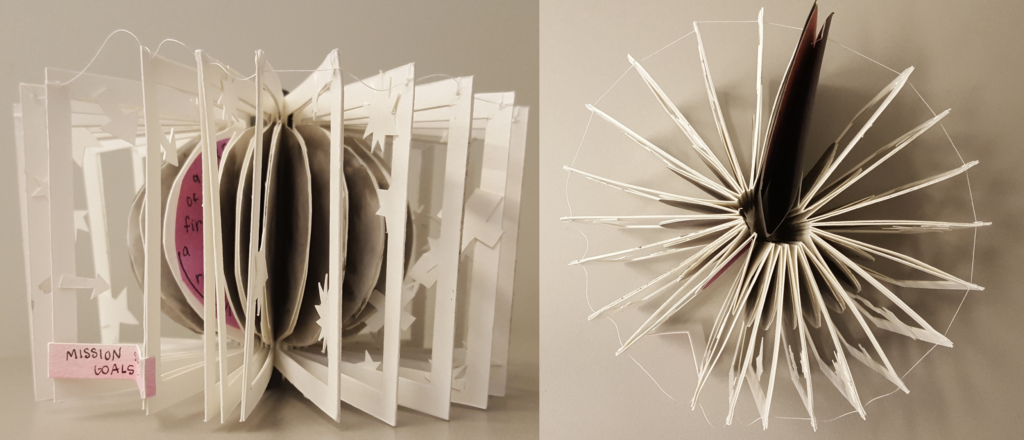 Psyche 3D Book
Artist: Nikka Bacalzo
Date: December 7, 2017
Major: graphic design
Genre/Medium: paper and watercolor
About the work: The Psyche 3D book is intended to inform viewers of one of the mission goals: to explore a world made of metal. I originally saw this idea from artist Yusuke Ono who has done these 3D books for Mt. Fuji and also stories like Little Red Riding Hood and Jack and the Beanstalk. I ended up creating 20 templates of the Psyche shape, used watercolor to show varying textures, folded each template, glued them together, then strung them in order for them to fan out evenly when you open the book.
Learn about Psyche Inspired.