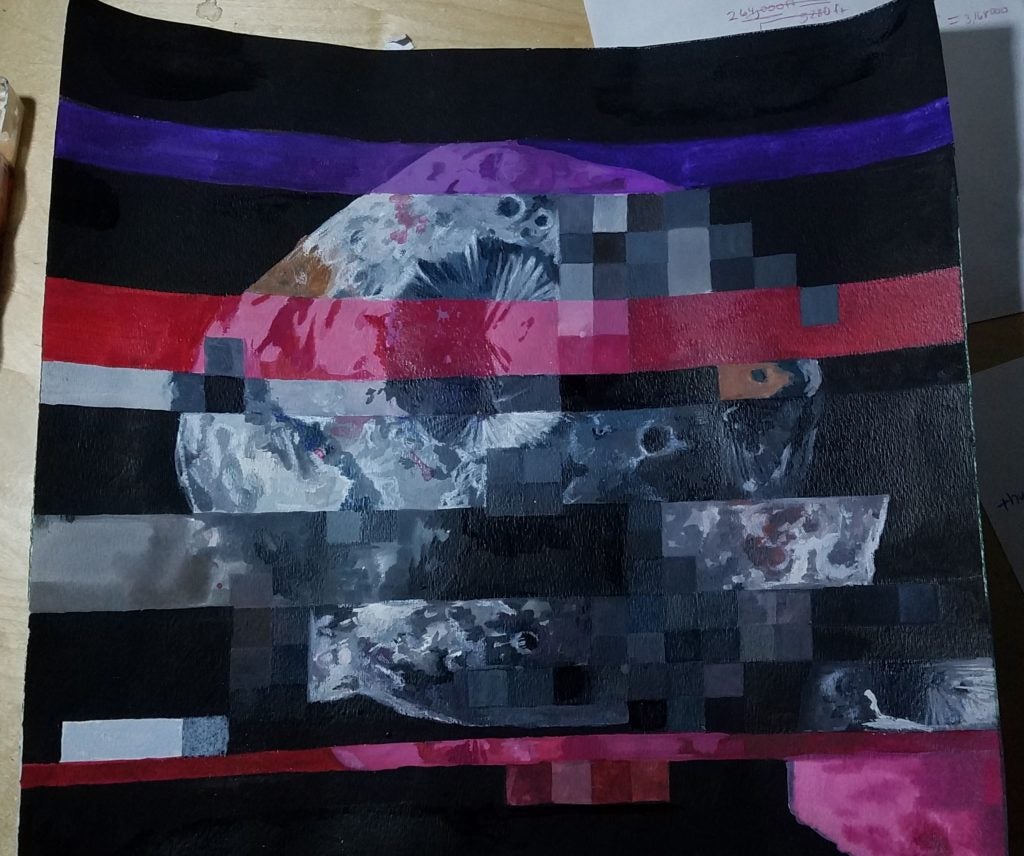 Pixelated Psyche
Artist: Sofia Garcia
Date: November 15, 2017
Major: painting
Genre/Medium: watercolor pencils on cold-pressed watercolor paper
About the work: I incorporated the pixelated image from the latest radar observations of Psyche for the inspiration in my image. Psyche is still so unfamiliar to us, this is my interpretation. The thought of discovering the unknown and the pieces that we need to put together.
Learn about Psyche Inspired.