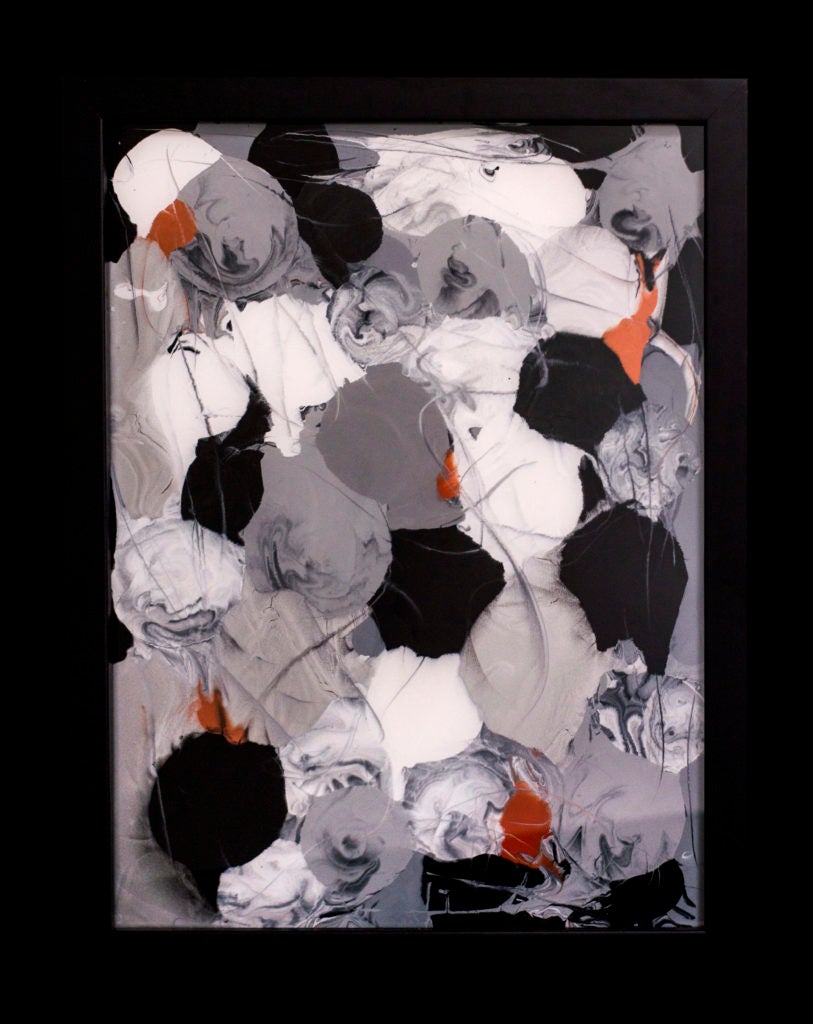 Mixed Metallic
Artist: Abigail Weibel
Date: November 19, 2017
Major: geology
Genre/Medium: acrylic paint on glass, 13.5″ x 17″
About the work: This painting was inspired by the color palettes of the current artist rendering of the asteroid and my fellow Psyche interns' recent artworks. It seemed fitting to me to create an abstract piece that allowed for greater interpretation and imagination, similar to the interpretations that are resulting from the small amount of data we currently have on Psyche.
Learn about Psyche Inspired.