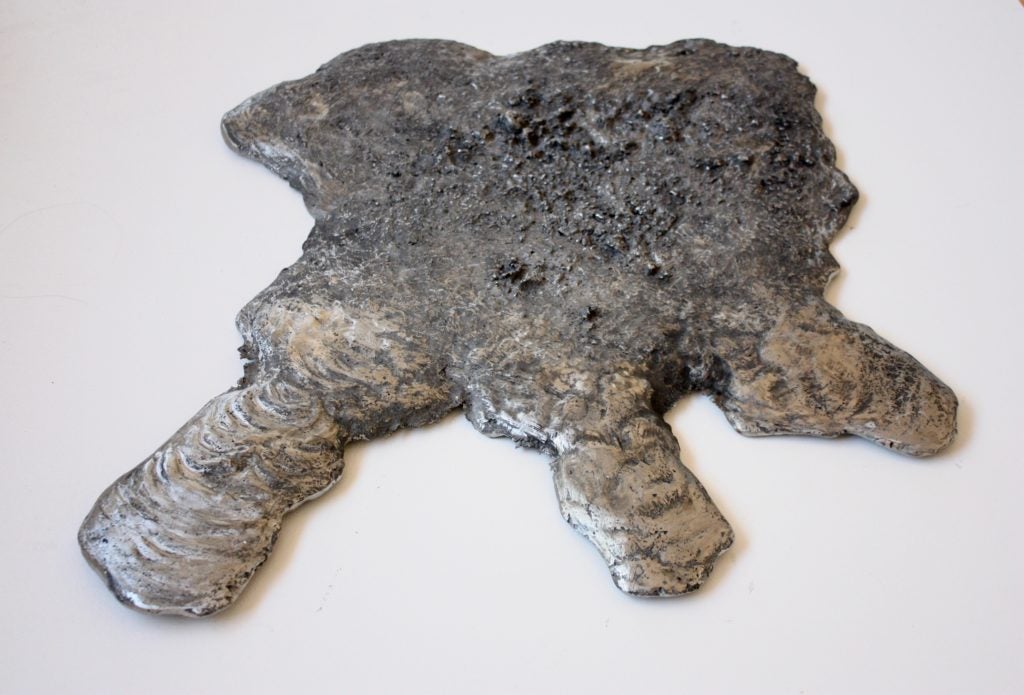 Metal World
Artist: Caralie Cedarleaf
Date: December 8, 2017
Major: sculpture
Genre/Medium: metal
About the work: Metal World is a speculative iron landscape that could be found on 16 Psyche. This speculative landscape started as a layer of burn-out wax from the Foundry at the School of Art at ASU. Wax that is burned out drops several feet onto a pool of water and is collected for reuse. The result is organic in shape and resembles aspects of planetary geology such as impact cratering and volcanism. Wax is melted out of ceramic shells, which is the final step before pouring molten metal. One day we may start mining in space and, in this future, it is possible that traditional foundries will still be making art by modeling in wax and burning it out before casting in iron and other metals from far away asteroids.
Learn about Psyche Inspired.