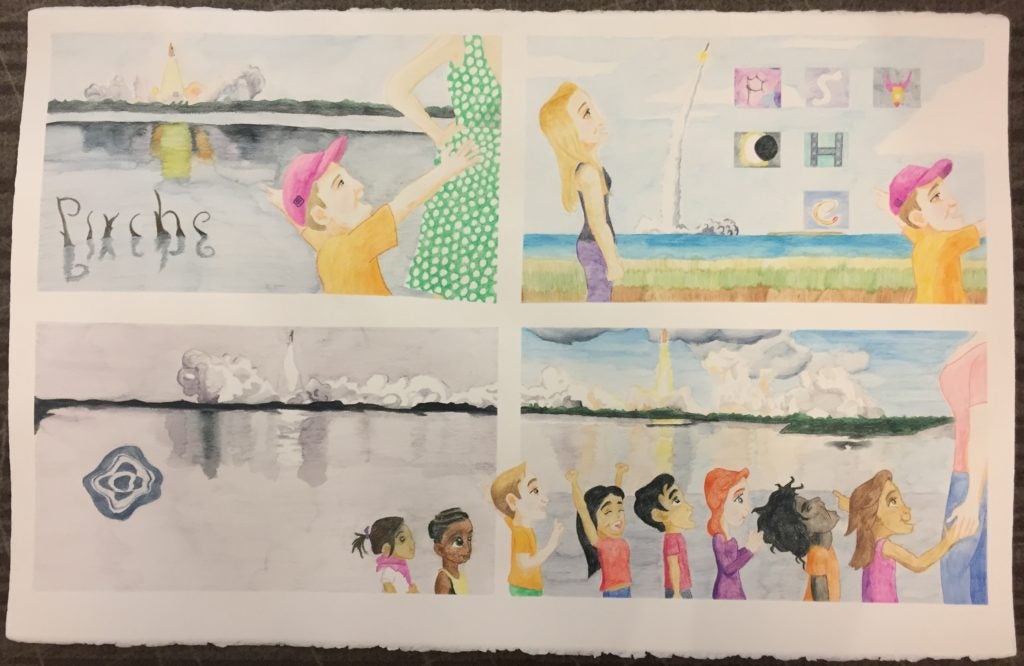 Launch Day
Artist: Jeremy Seidner
Date: November 7, 2017
Major: computer science
Genre/Medium: watercolor pencils on cold-pressed watercolor paper
About the work: This piece aims to convey the excitement of the Psyche mission to the public, like the excitement we feel as children. While brainstorming layout ideas, I couldn't decide on one, so I decided to incorporate all four of them into one large piece. This not only added more creativity, but also provided different perspectives of what it may look like on launch day. I chose to use a watercolor technique and cartoon-looking children for the piece because I felt the two styles relate with the child in all of us.
Learn about Psyche Inspired.