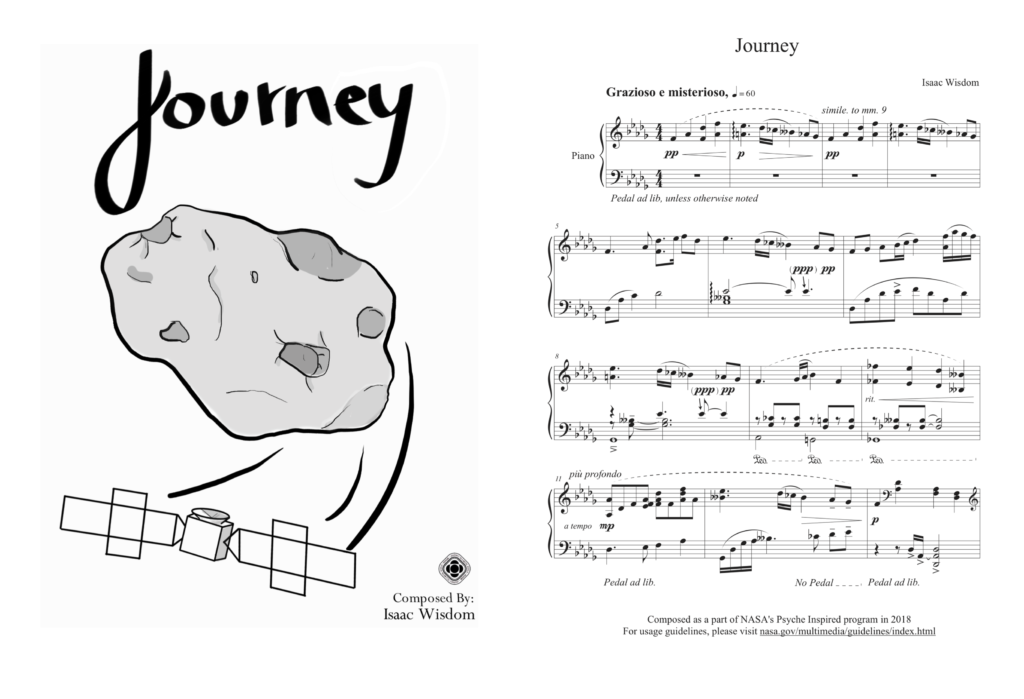 Journey
Isaac Wisdom

Date: February 22, 2018

Major: music and electrical engineering

Genre/Medium: composition

About the work: Journey is a piece I wrote to capture the feelings of the Psyche probe's journey to its namesake, the asteroid Psyche. My inspiration came from the balance between the solemn yet dignified solitude the probe will experience and the knowledge that ultimately, it is coming from a place of great knowledge and going somewhere to accomplish something greater. I had assistance from Dr. Rockmaker of ASU's School of Music, who guided me through the specifics of classically oriented composition. The form of my piece was inspired by the exposition of a typical sonata, featuring a first theme in Db major, a second theme in Ab major, and ending with a recapitulation back in Db. The cover art was designed and illustrated by fellow Psyche Inspired intern Brianna Orrill.
Learn about Psyche Inspired.
Listen to the piece or download the score from the Psyche Inspired page.