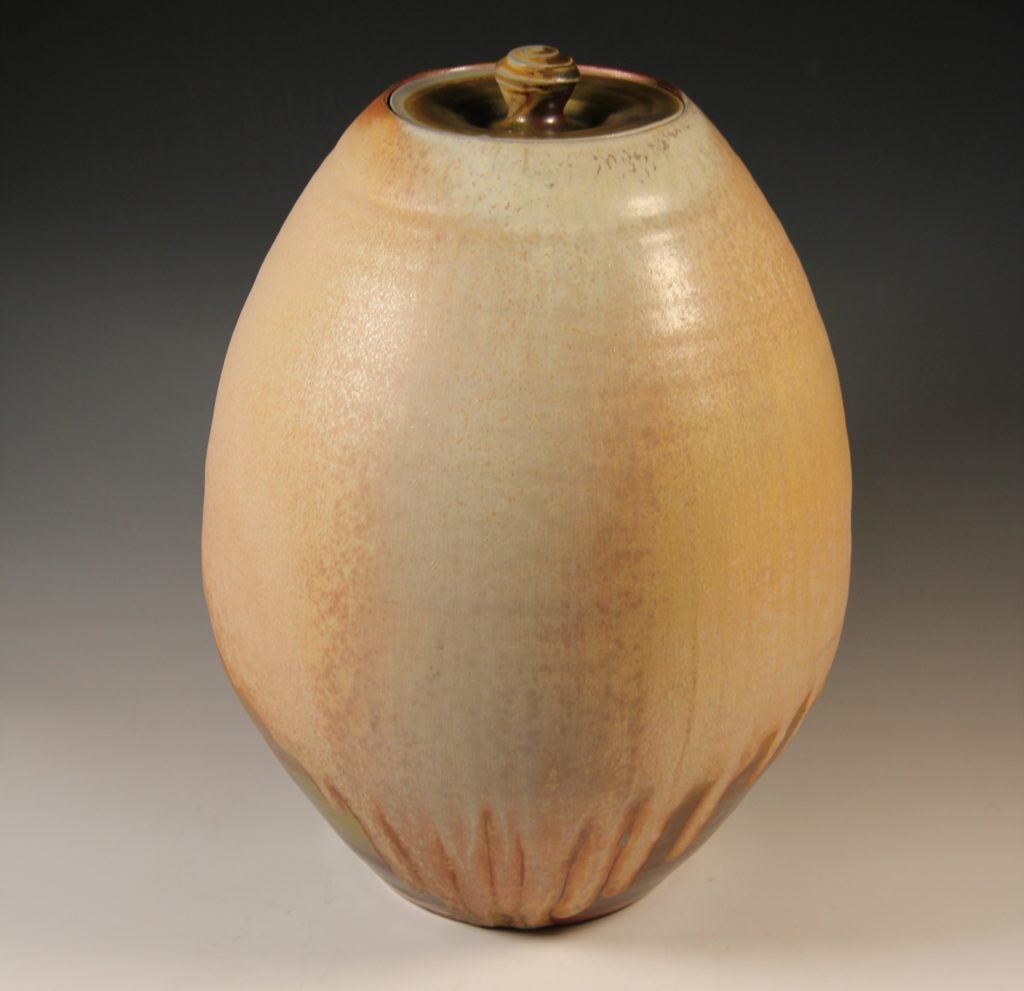 Iron
Artist: John Domenico
Date: February 6, 2018
Major: ceramics/materials science (double major)
Genre/Medium: stoneware
About the work: I find it intriguing to think about how the element iron exists in space compared to its presence on Earth. Iron on Earth, in the presence of oxygen, naturally oxidizes. These oxide states of iron have a vast array of color possibilities ranging from red to brown to yellow to black. The exterior of this piece reflects on the spectrum of color we are familiar with in reference to iron. The form then adds a layer of curiosity in that, as a lidded vessel, there is an interior surface that is hidden from the viewer. This introduces the kind of unknown that I associate with Psyche. What will be the state of the iron on Psyche be?
Learn about Psyche Inspired.