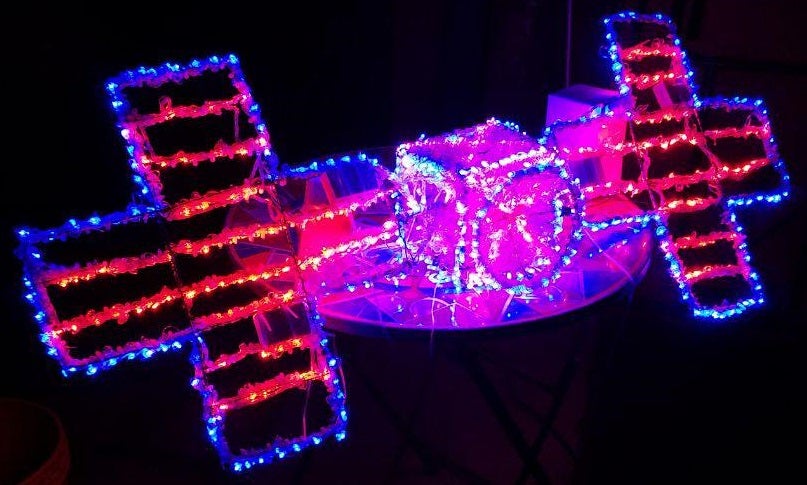 Heavy Metal Light Show
Artist: Chris Vasquez
Date: March 21, 2018
Major: drawing
Genre/Medium: wire and LED string lights
About the work: With Psyche, you never have to take down your holiday lights! Inspired by festive holiday light sculptures, I wanted to create something reminiscent of those while keeping true to the design of Psyche.
Learn about Psyche Inspired.