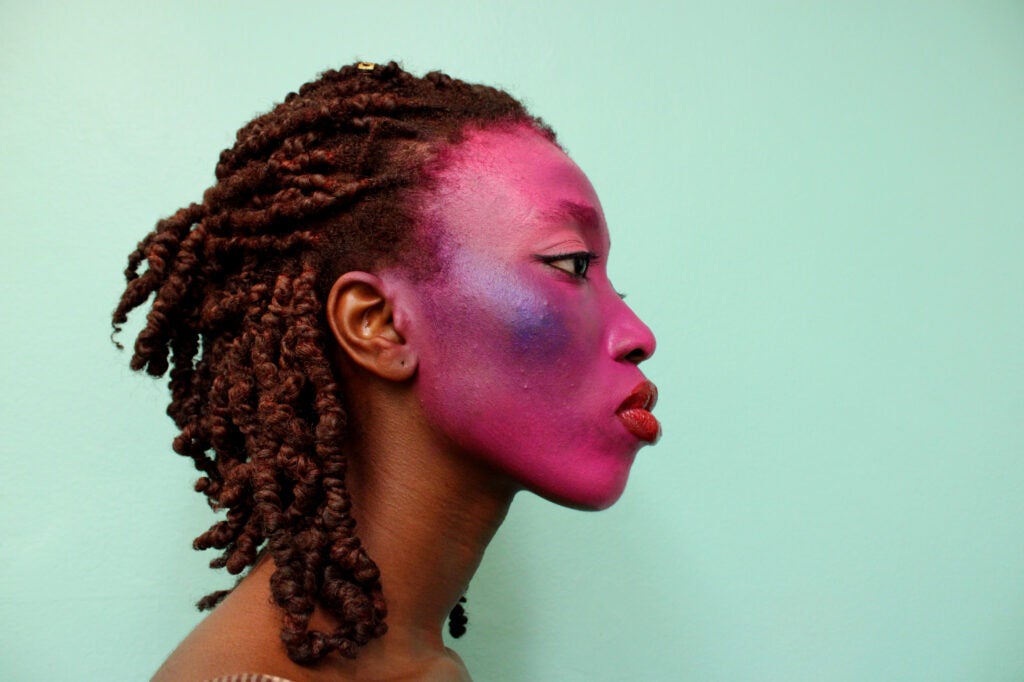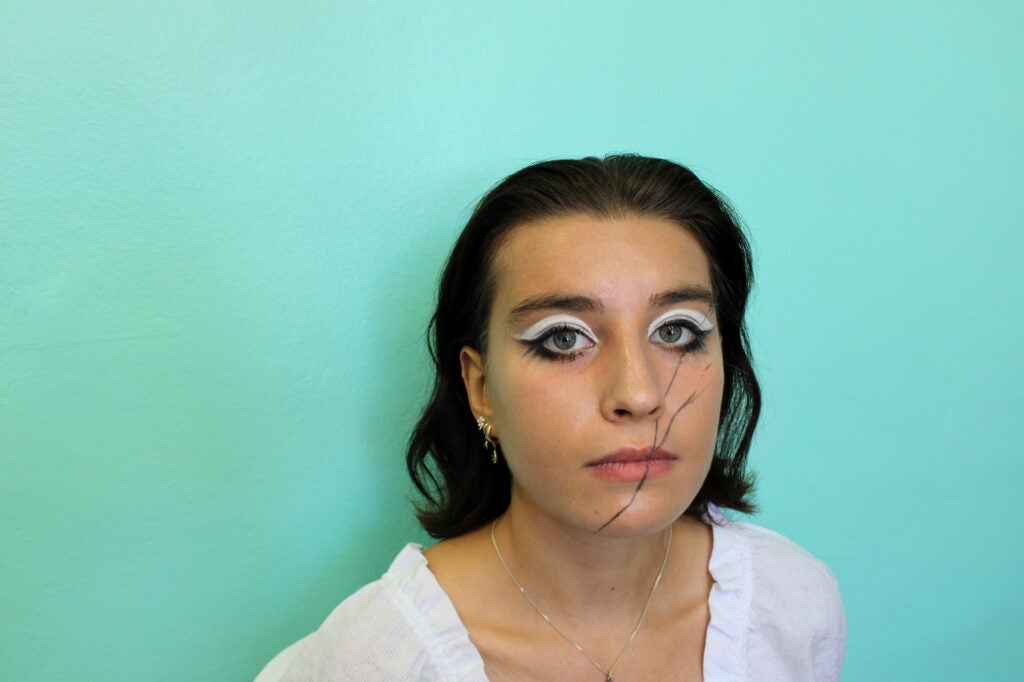 Faces of Psyche
Major: Physics
Genre/Medium: Makeup/SFX, Digital Photography
About the work: I was immediately captivated by Psyche's possible appearance: its asymmetry, metallicity, and texture. My goal was to bring some of these physical features to life through a series of portraits personifying the asteroid. Its characteristics could first be separated into the categories of external (surface) features and internal composition, and from there I selected four traits that I felt best encompassed Psyche's distinctive feel.
The first portrait illustrates the asteroid's asymmetry and unique shape. Using a bright color palette to mimic the look of topographical maps, I portrayed Psyche's two most distinctive craters in deep tones above and near the eyes, providing a clear contrast to the vivid light tones that represent the rest of its surface.
The second portrait illustrates one aspect of the asteroid's composition: silicate rock and crystal. I used a very minimal, dark monochrome color palette for this look in order to convey the structure and look of rock, and then I incorporated brilliant white gems on one side of the face in a geometric pattern to represent the crystalline formations at Psyche's south pole.
The third portrait illustrates perhaps the most iconic feature of the asteroid: its metal-rich composition. I created a silver gradient down the face to represent the iron-nickel matrix, and an abundance of faux freckles to represent the pyroxene mineral inclusions throughout.
The fourth portrait illustrates a common feature amongst asteroids like Psyche: space weathering. I kept the base makeup very simple in order to highlight the starkness of the "scar", or fracture, across the surface of the face. I also attempted to complement this centerpiece with smaller fractures splaying outwards from each eye, which conveniently mimics the look of heavy eyelashes.