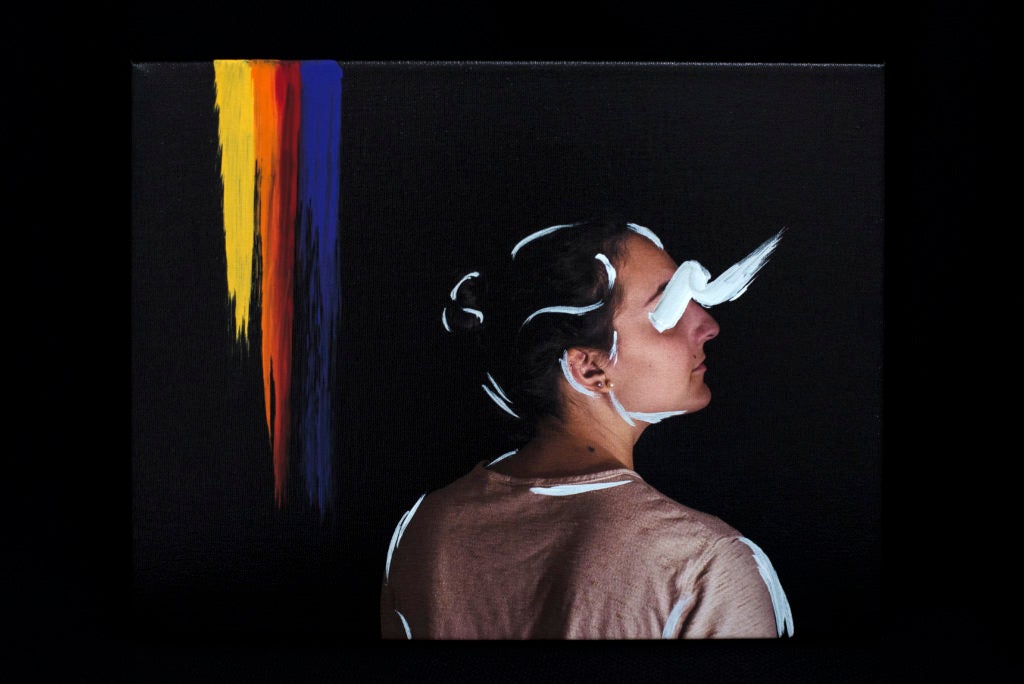 Curious
Artist: Abigail Weibel
Date: October 27, 2017
Major: geology
Genre/Medium: acrylic paint on canvas print photograph, 10″ x 13″
About the work: Curiosity is the theme for this piece. To signify this I chose to position the model looking outwards and upwards. The color gray is representative of the unknown, black of space, and brighter colors of the new information we will gain through the Psyche mission. Curiosity is innate in all humans and does not belong to one type of person. I chose to emphasize this by providing the model some anonymity by covering her eyes and to further accentuate her line of sight.
Learn about Psyche Inspired.