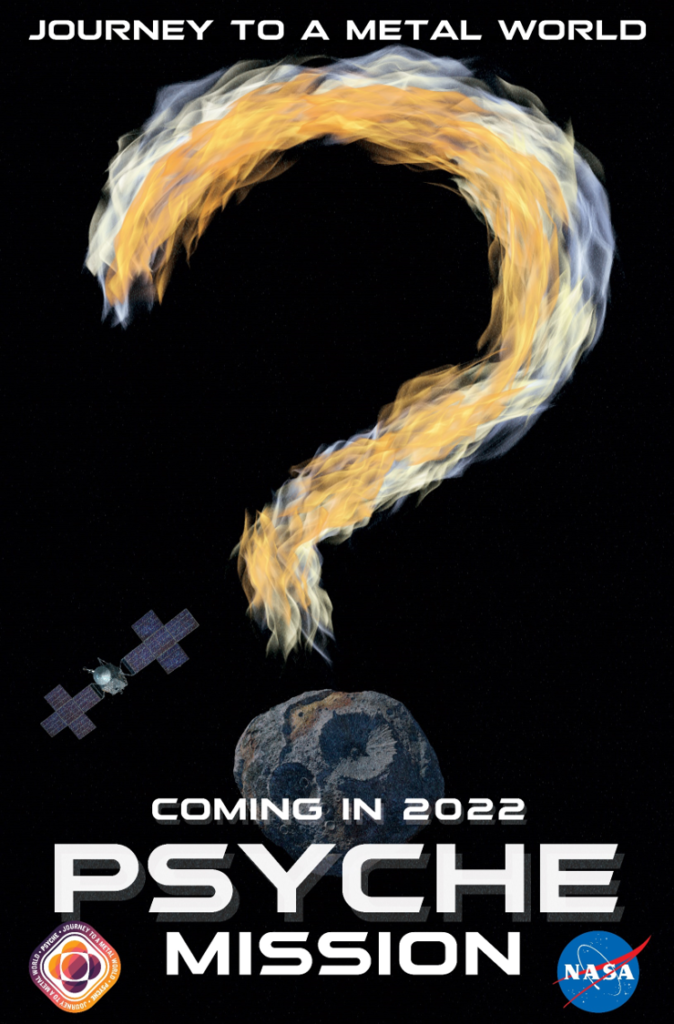 Coming in 2022: Psyche Mission
Artist: Anne Norenberg
Date: December 21, 2017
Major: digital culture (design)
Genre/Medium: illustration in Photoshop
About the work: For this project I created a Psyche Mission movie poster to highlight the curiosity of the mission. I created flames depicting a question mark with the Psyche asteroid as the period of the question mark to show the mystery and endpoint of the mission.
Learn about Psyche Inspired.