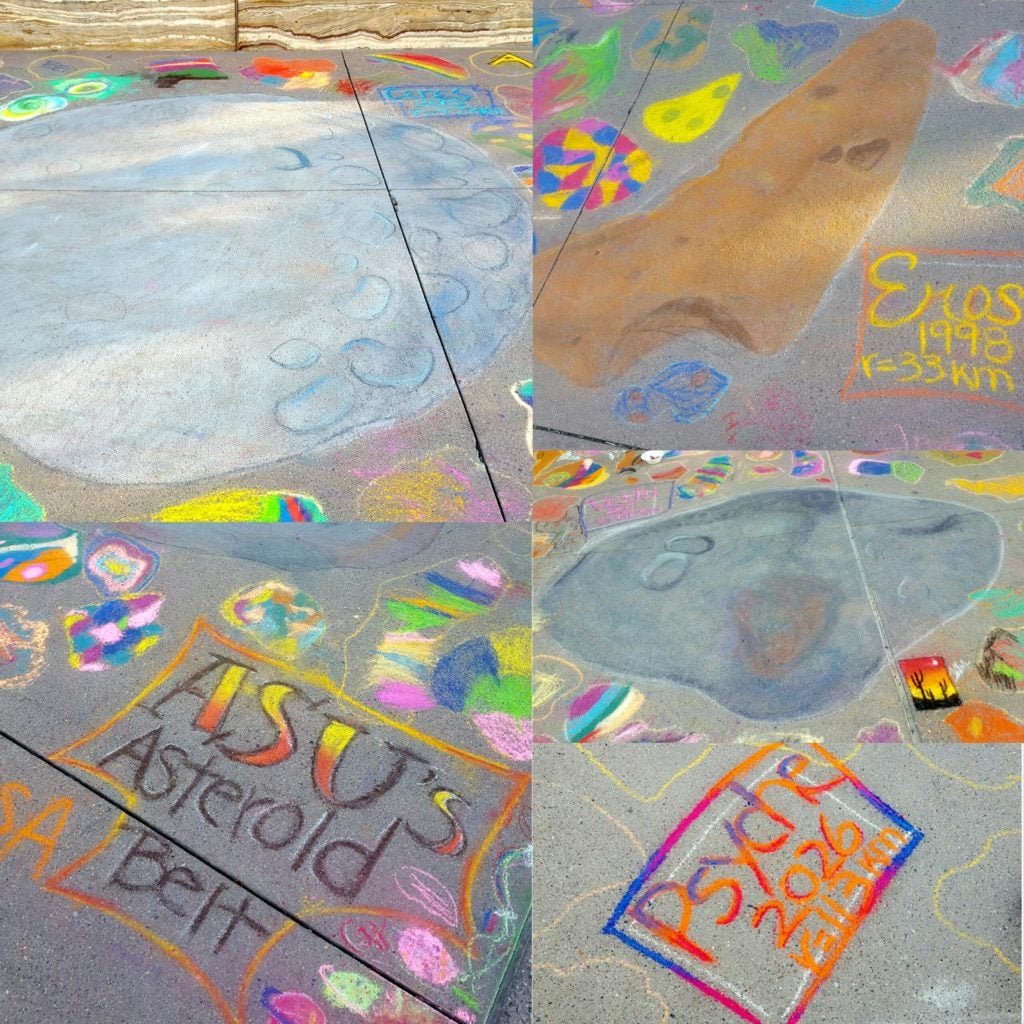 Asteroid Belt
Artist: Brianna Orrill
Date: March 2, 2018
Major: astrobiology
Genre/Medium: chalk on concrete
About the work: In this piece I wanted to create a fun interactive piece that not only engaged the public but also shared a little history. In the ASU Asteroid Belt, I included three asteroids that humans have already visited, Eros, Vesta and Ceres, as well as Psyche, which will be visited in 2026. The public were welcome to fill in the smaller surrounding asteroids, creating an amazing mash up of imagination and creativity. ASU's Asteroid Belt embraces the combination of science and art, just like the Psyche Inspired program does.
Learn about Psyche Inspired.