Web-Based Game – Psyche Scanner
INSTITUTION
Arizona State University
CLASS
Copper Class (2021 – 2022)
STUDENT TEAM
Matthew Benjamin, Computer Science
Alexander Buckley, Engineering Management
Luke Macy, Computer Systems Engineering
Sahil Patel, Computer Engineering
Bradley Potzka, Computer Science
Meghan Vaughn, Informatics
ACADEMIC GUIDANCE
Dr. Helen Chavez, Lecturer, Computer Science, School of Computing and Augmented Intelligence, ASU
Dr. Joe Juarez, Lecturer, Industrial Engineering and Engineering Management, School of Computing and Augmented Intelligence, ASU
PROJECT DESCRIPTION
In this game, the player controls the spacecraft as it orbits (16) Psyche. They must aim a scanning ray that represents the spacecraft's scientific instruments at veins of materials on the surface to scan them and record data about the composition of the asteroid.
This game is designed to be fun, educational, and accessible for anyone, but is especially aimed at elementary-school-age children.
Play Psyche Scanner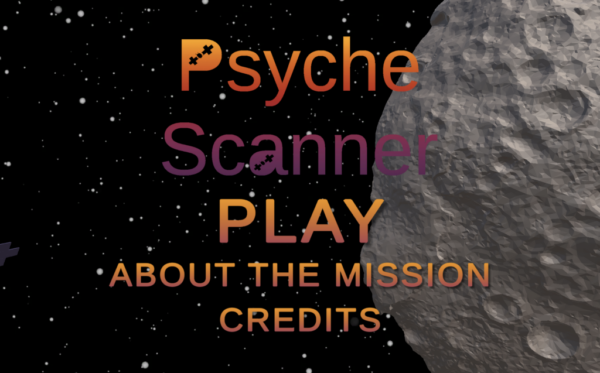 Choose your difficulty!