Web-Based Game – Psyche Run
INSTITUTION
Arizona State University
CLASS
Copper Class (2021 – 2022)
STUDENT TEAM
Christopher Black, Engineering Management
Colin Finnegan, Computer Systems Engineering
Rohan Kapur, Computer Science
Siyuan Zhou, Computer Science
ACADEMIC GUIDANCE
Dr. Helen Chavez, Lecturer, Computer Science, School of Computing and Augmented Intelligence, ASU
Dr. Joe Juarez, Lecturer, Industrial Engineering and Engineering Management, School of Computing and Augmented Intelligence, ASU
PROJECT DESCRIPTION
Psyche Run is a web-based Mario Brothers-style jump game that has educational pop-up questions to inform and connect the public with the NASA Psyche mission.
Play Psyche Run
GAME PLAY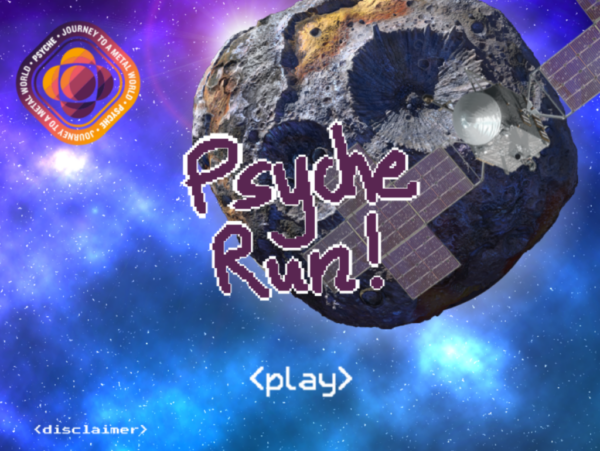 This perilous adventure will teach you about the Psyche mission. Use your avatar to navigate through the many treacherous obstacles using your keyboard. Make sure to keep a level head as you answer Psyche-related questions that guide you towards your end goal!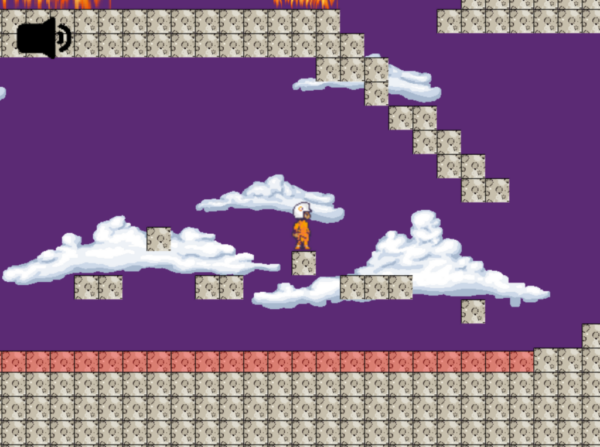 It is up to you to answer the trivia and guide yourself to safety in Psyche Run!