Web-Based Game – Project Zephyrus
INSTITUTION
Pennsylvania State University – Behrend
CLASS
Copper Class (2021 – 2022)
STUDENT TEAM
Joseph W. Nied, Software Engineering
Kristian A. Galarza, Software Engineering
Ashmee Bhatt, Software Engineering
Jeffrey Chavez, Software Engineering
David Hernandez, Software Engineering
ACADEMIC GUIDANCE
Dr. Naseem Ibrahim, Associate Professor, Computer Science and Software Engineering, Penn State Behrend
PROJECT DESCRIPTION
In Project Zephyr you have been sent to Psyche to begin your work with Zephyr Express, a premier space transportation company. You will be given different tasks to complete that will help the researchers and workers get the items that will help finish their work.
Play Project Zephyr
Game Play
Currently you are on your way to Psyche, an asteroid between Mars and Jupiter. Make sure to work quickly and efficiently.
Remember our motto, "Delivery at the speed of light!"
Are you ready to accept the challenge of the Zephyr Express?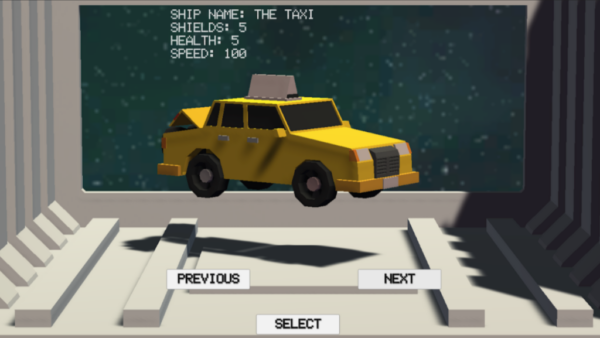 Select your ship to pilot through the dangerous levels of space, consistently progressing in difficulty. Your journey will introduce you to multiple characters that will send you on many missions along your path toward Psyche. Stay vigilant as you dodge oncoming asteroids and debris while collecting powerups to boost you to victory.