Web-Based Game – Far Flung
INSTITUTION
Arizona State University – Online
CLASS
Copper Class (2021 – 2022)
STUDENT TEAM
Marcus Maczynski, Software Engineering
Chris Boveda, Software Engineering
Adam Carroll, Software Engineering
Jason Supnet, Software Engineering
Ian Swanlund, Software Engineering
PROJECT DESCRIPTION
In Far Flung you take the place of a former worker on the Psyche mission after you wake up hundreds of years in the future. You must take the guidance of the helpful robots around you as you recreate the Psyche spacecraft and complete various other Psyche-related tasks.
Play Far Flung
GAME PLAY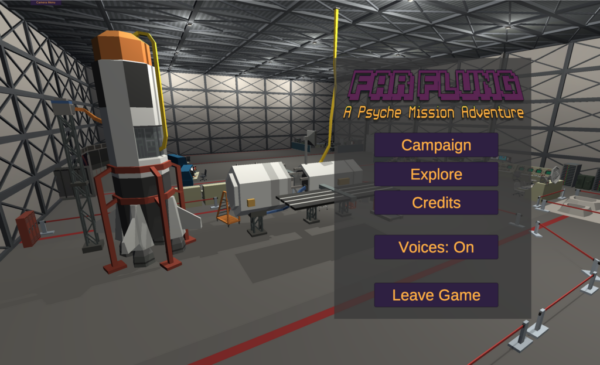 Adjust to your surroundings as you recreate the Psyche spacecraft to complete your first mission objective. Work together with the friendly robots to learn more about the Psyche mission as you conquer difficult challenges.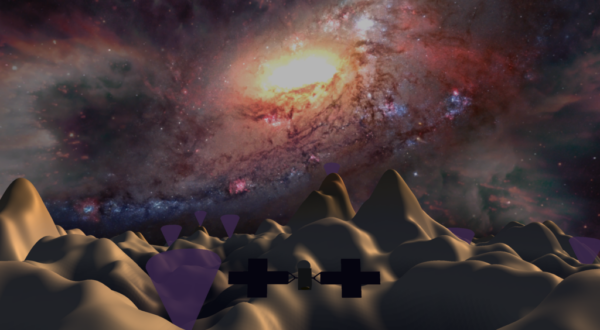 Strap in for this Psyche mission adventure with Far Flung!