Psyche Inspired: Alyssa Thornhill

Institution: Arizona State University
Major:
Graphic Information Technology
Psyche Inspired Class: 2020-2021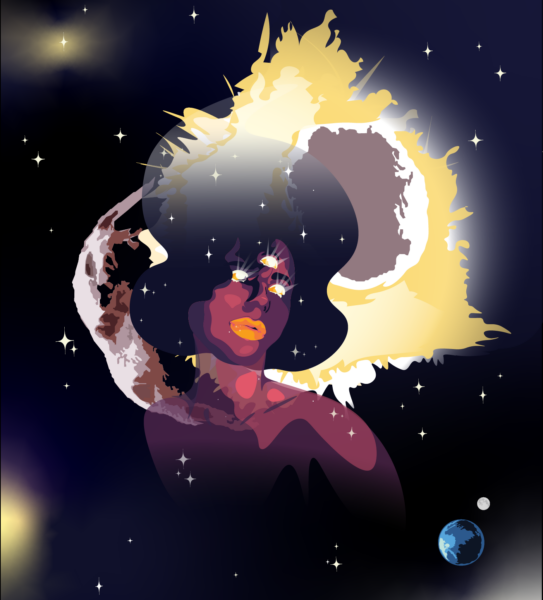 Birth of Psyche
Alyssa Thornhill
Major: Graphic Information Technology
Genre/Medium: Adobe Illustrator
About the work: My digital work Birth of Psyche is a vector image I made in Adobe Illustrator. I was inspired by the insight studying Psyche will give us into our own planet. We are getting a deeper understanding of how planets form. I wanted to represent the birth of Psyche and this knew found knowledge through light, which appears through the collision of the two asteroids. Psyche was the goddess of the soul as well, so I wanted to represent her as a spirit by making her more opaque.